Little Mermaid Links
For a link page, there's not many links, eh? But that's on purpose. You see, almost all the good Little Mermaid fan pages are already part of The Little Mermaid Ring! So almost all you need is this link: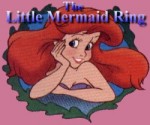 List of sites on The Little Mermaid Web Ring
Some sites aren't great, of course, but many of them are very good. It's well worth following the entire ring all the way around.
Not everyone with a good site joined the ring, however. Here are some of my favorite holdouts:

Red hair, blue eyes and that VOICE! -- Natalie's shrine to Ariel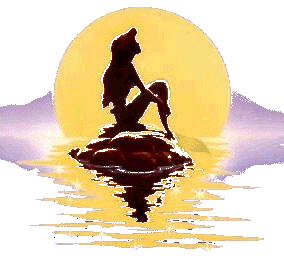 Dave's Ariel page -- Lots of good resources here
If you are looking for something besides fan sites, here's some more formal Little Mermaid sites:

Bomis: The Little Mermaid Ring -- Links to IMDb and other movie sites, as well as some fan sites

Ariel's entry at HooZoo -- HooZoo is a great guide to Disney characters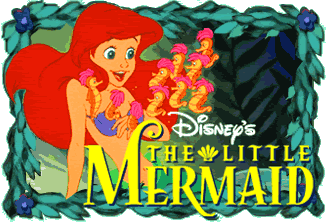 Worlds of Disney: Ariel's World -- Ariel's home at Disney.com (now that www.thelittlemermaid.com is no more). Opens with a cute web cartoon, then you can go play games or do crafts
DisneyClipart!!: Movies/Little_Mermaid -- Great Little Mermaid clipart at this great Disney clipart site
Arielholics: Message Board -- A brand new Little Mermaid message board
NEW! Links about The Little Mermaid II: Return to the Sea, the OVA sequel coming this fall (click here for a big piece of promotional art):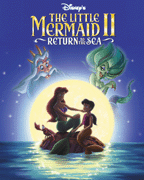 10 Years Ago A Mermaid Dreamed of Life On Land... -- The recent Disney press release that was the first official word on the sequel, and started what's sure to be a full-scale media blitz . . .

The Official Tara Charendoff Internet Pages! -- Tara is the voice of Melody, Ariel's daughter in TLMII. And on her site, she has pictures, audo and a trailer!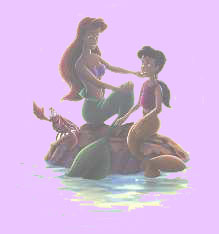 The Little Mermaid II :Return to the Sea Fan Page -- The first TLMII fan site (at least, the first that I know of)! Has been growing by leaps and bounds since it started, and is a must-see! Check out the Fan Art!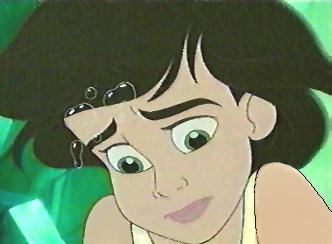 Princess Melody's Page -- And here's a fan page for Melody herself (once again, the first that I know of)!

The Little Mermaid II -- Return to the Sea -- Disney's finally got their official (American) site up! Not much there yet, but there is a trailer . . .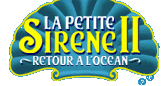 La Petite Sirène II : retour à l'océan -- Disney's also got their French site up, with a different trailer -- in English!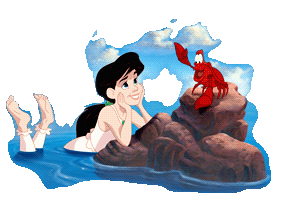 DEELNAME-FORMULIER -- Disney Netherlands doesn't have a whole TLMII site yet, but they do have a contest you can enter to be Melody's voice in the Dutch version of TLMII . . .

The Little Mermaid 2 -- Another fan site, this one just starting out with lots of promise for the future . . .
Hey! If you've got a Little Mermaid web site, or just know about a good one, let me know! It may just show up here!
MORE LINKS!!! To my Little Mermaid fan fiction links
Shad Z. Daly
This page last modified Wed, Jun 7, 2000.

"Ariel," "The Little Mermaid" and all characters and distinctive likenesses thereof, including the images on this web site, are copyright Disney Enterprises, Inc. ("DISNEY"). This page is neither sponsored nor endorsed by DISNEY, nor do any views or opinions expressed on this web site represent the views or opinions of DISNEY. The author of this website is not an employee of DISNEY.